How To Choose The Perfect Gift For A Fragrance Lover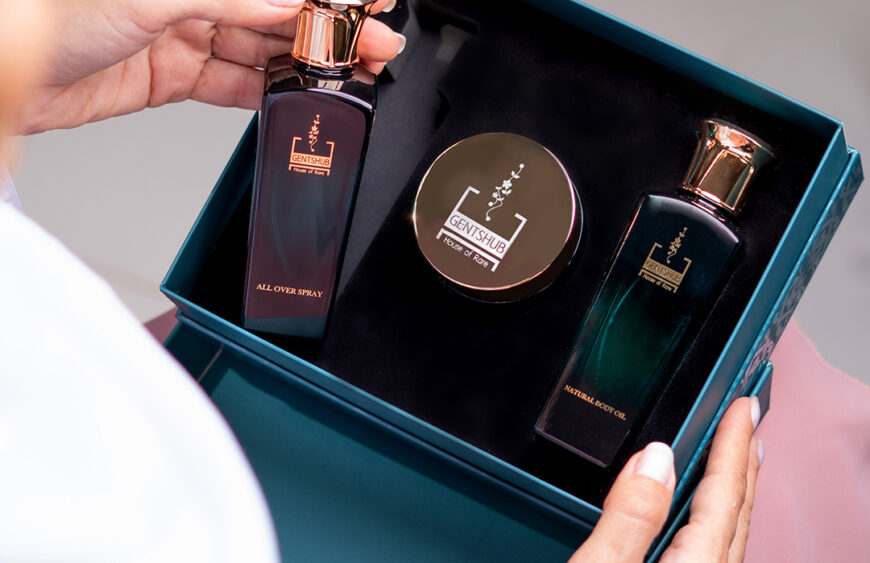 Finding the perfect gift for your special someone can be exciting, but when that person is a fragrance lover, it can also be a little intimidating. After all, you want to give them something that reflects their personality, their tastes, and their passions. Fear not! We're here to help you choose the most thoughtful and unique gift that they'll adore.
In this blog post, we'll share some amazing tips to make your gift-buying process a breeze. Meanwhile, keep an eye out for the best Arabic perfumes in UAE available on GentsHub – your one-stop-shop for luxurious fragrances that will make your loved one feel like royalty.
Consider Their Preferences:
The first thing to consider when choosing a fragrance gift is the recipient's preferences. Does the person prefer light and fresh scents, or deep and woody ones? Do they like floral or spicy fragrances? Consider their personal tastes when choosing a fragrance. If you're not sure about their preferences, try to subtly ask them or take a look at the fragrances they already own to get an idea of their preferred scent profiles.
Think About The Occasion:
The occasion can also guide your choice of fragrance gift. Is it a birthday, anniversary, or holiday? Consider the significance of the occasion when choosing a fragrance. For example, if it's a romantic occasion, consider a sensual and alluring scent. If it's a festive holiday, choose a fragrance with warm and spicy notes to reflect the celebratory mood.
Look For Unique Scents:
If the recipient is a fragrance lover, chances are they already have a collection of popular scents. Look for unique and unusual fragrances that they may not have tried before. These fragrances could be something exotic like Arabic incense or a scent with an unusual combination of notes. By gifting them a unique fragrance, you will make them feel special and show them that you put some thought into choosing the gift.
Consider Fragrance Sets:
Fragrance sets are a great option for gift giving, as they often include a variety of scents in different forms, such as sprays, lotions, and candles. These sets allow the recipient to experience a range of fragrances and choose their favorites. Plus, they can use the various forms of the fragrance for different occasions.
Look For High-Quality Brands:
Finally, it's important to look for high-quality fragrance brands that are known for their quality and longevity. You want to ensure that the gift you give is both luxurious and long lasting. GentsHub offers a wide selection of the best Arabic perfumes in UAE from some of the most prestigious Arabic perfume brands. You can conveniently buy perfumes online at GentsHub and choose from a wide range of options that cater to all preferences and budgets.
As A Gift, How Worthy A Perfume Is?
Perfumes are a classic and timeless gift that has been given for centuries. They have been prized for their ability to enhance personal scent, evoke emotions, and create memories. A well-chosen fragrance can make a person feel special and loved, and it is a thoughtful way to show someone that you care.
Perfumes can be a very personal gift, and if chosen correctly, they can be a true reflection of the recipient's tastes and preferences. By selecting a perfume that suits their personality and style, you are showing that you have taken the time and effort to choose a gift that is tailored specifically to them.
Furthermore, perfumes are often associated with luxury and indulgence, making them a special and memorable gift. They can also be used daily, reminding the recipient of the person who gave it to them and the special occasion that it was given for.
Overall, perfumes are a valuable and worthy gift that can be treasured and enjoyed for a long time. Whether it's for a birthday, anniversary, or just because, a well-chosen perfume is a thoughtful way to express your love and appreciation for someone.
Conclusion:
Choosing the perfect gift for a fragrance lover may seem like a challenge, but by following these tips, you can make the process easier and more enjoyable. Remember to consider the recipient's preferences, the occasion, and look for unique scents and high-quality brands. With GentsHub, you can buy perfumes online and select from a vast collection of the best Arabic perfumes in UAE, making your gift both thoughtful and memorable.